Sina Peukert Receives Südwestmetall Award
Once again, the wbk Institute of Production Science of KIT could secure a sponsorship award of the employers' association Südwestmetall.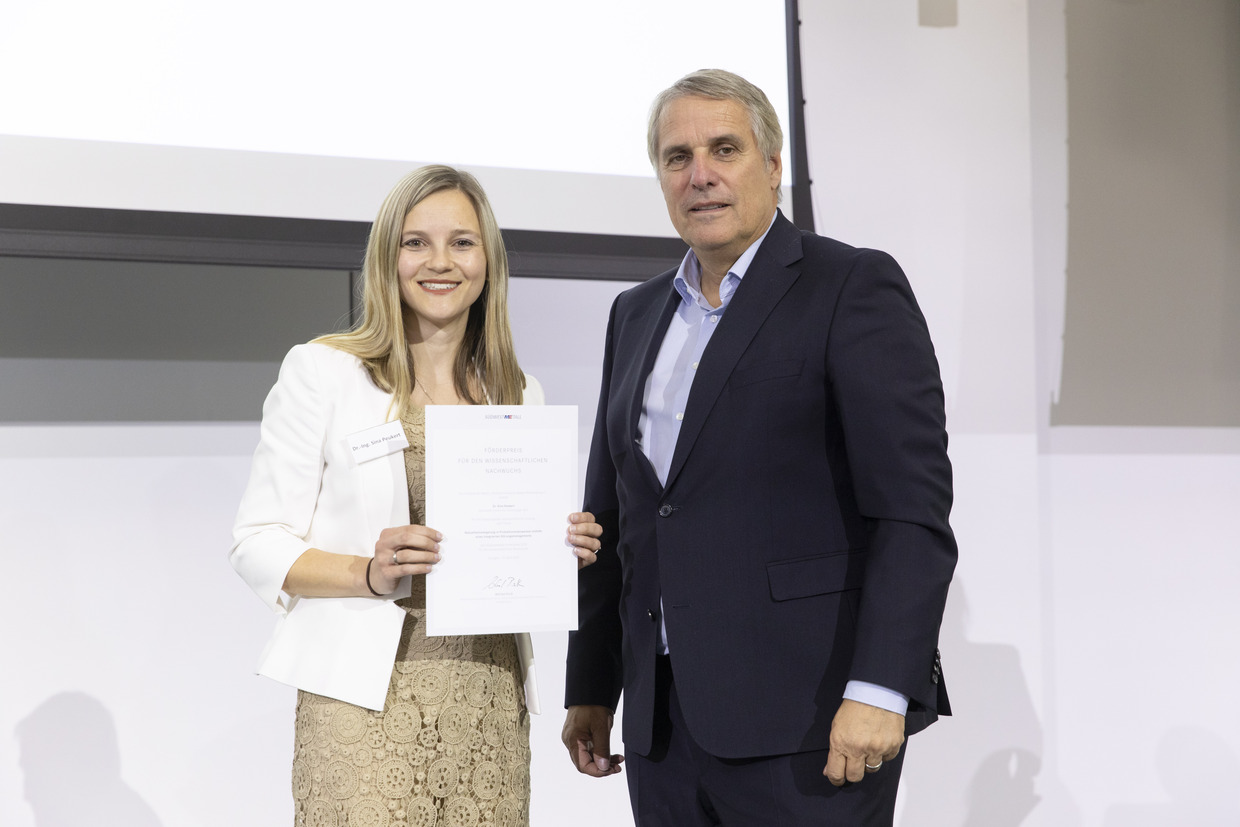 Special honor for Dr.-Ing. Sina Peukert, chief engineer at the wbk Institute of Production Science of Karlsruhe Institute of Technology (KIT): The 31-year-old received the Südwestmetall award for her dissertation at the wbk Institute of Production Science of KIT on the topic of "Robustness increase in production networks with the help of an integrated fault management". With her doctoral thesis, the scientist makes a significant contribution to supporting companies in the highly volatile environment of global production networks in responding quickly and efficiently to disruptions.
For more than 30 years, Südwestmetall has used the sponsorship award to honor outstanding achievements by young scientists at Baden-Württemberg's nine state universities. The prizes are awarded annually on the recommendation of the universities for scientific work that is relevant to the industrial working world or its sociopolitical framework.
In 2017 and 2019, two young scientist from the wbk was already able to secure the prize, which is endowed with 5,000 euros.
We congratulate the award winner!
Video (in German):