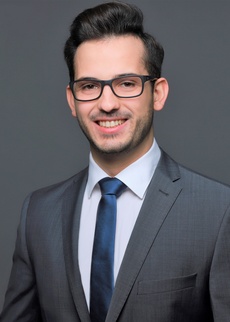 Kamal Husseini, M.Sc.
Research Associate

Machines, Equipment and Process Automation

office hours:

to be agreed

room:

022, Geb. 70.16

phone:

+49 1523 9502664

kamal husseini∂ kit edu
76131 Karlsruhe
Kaiserstraße 12
Kamal Husseini, M.Sc.
Area of Research:
Battery production
Electric mobility
Projects:
ViPro – Development of Virtual Production Systems in Battery-Cell-Manufacturing for Cross Process Production Control
Curriculum Vitae:
| | |
| --- | --- |
| since 11/2020 | Research Associate at the Institute of Production Science (wbk) at Karlsruhe Institute of Technology (KIT) |
| 01/2019-05/2020 | Study of Production Engineering (M.Sc.) at RWTH-Aachen |
| 10/2013-12/2018 | Study of Mechanical Engineering (B.Sc.) at RWTH-Aachen |
Publications
Development of a Semantic Database Model to Facilitate Data Analytics in Battery Cell Manufacturing
Yesilyurt, O.; Brandt, D.; Grimm, J.; Husseini, K.; Naumann, A.; Meiners, J.; Becker-Koch, D.
2022. Proceedings of the 11th International Conference on Data Science, Technology and Applications (DATA 2022). Ed.: A. Cuzzocrea, 13–20, SciTePress.
doi:10.5220/0011139500003269