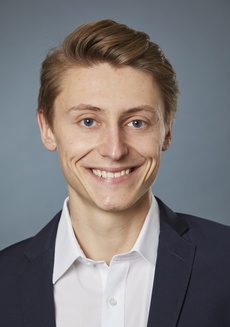 Gwen Steier, M.Sc.
Research Associate

department:

Production Systems

office hours:

to be agreed

room:

105, Geb. 50.36

phone:

+49 1523 9502660

Gwen Steier∂ kit edu
76131 Karlsruhe
Kaiserstraße 12
Gwen Steier, M.Sc.
Area of Research:
Long-term Configuration of Production Networks
Global Production Strategy
Digitalization Strategy in Production Networks
General Tasks:
Projekte:
BaSys4ServiceNet - End-to-end connectivity of the production system with partners on the basis of digital services in the production network
Global Production Academy - Exchange platform between industry and research on the design and management of global production networks
Curriculum Vitae:
| | |
| --- | --- |
| since 09/2020 | Research Associate at the Institute of Production Science (wbk) at Karlsruhe Institute of Technology (KIT) |
| 04/2018-06/2020 | Master studies of industrial engineering at the Karlsruhe Institute of Technology (KIT) |
| 10/2013-09/2017 | Bachelor studies of industrial engineering and management at the TU Darmstadt |
Publications
A Data-Driven Approach for Option-Specific Order Freeze Points in Mass-Customized Production
Dürr, S.; Silbernagel, R.; Bartsch, H.; Steier, G. L.; Huber, M. F.; Lanza, G.
2022. Towards Sustainable Customization: Bridging Smart Products and Manufacturing Systems: Proceedings of the 8th Changeable, Agile, Reconfigurable and Virtual Production Conference (CARV2021) and the 10th World Mass Customization & Personalization Conference (MCPC2021), Aalborg, Denmark, October/November 2021. Ed.: A.-L. Andersen, 620–627, Springer.
doi:10.1007/978-3-030-90700-6_70