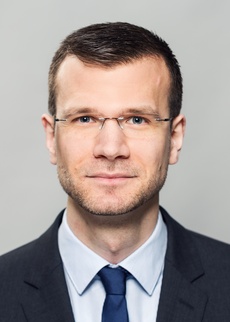 Alex Maximilian Frey, M.Sc.
Research Associate

department:

Production Systems

office hours:

to be agreed

room:

013, Geb. 50.36

phone:

+49 1523 950 2653

alex frey∂ kit edu
76131 Karlsruhe
Kaiserstraße 12
Alex Frey, M.Sc.
Area of Research:
Machine Learning in production planning and control
Industry 4.0
General Tasks:
Lecture "Production and Operations Management"
Lernfabrik "Lean und I4.0"
Projects:
Lebenslauf:
| | |
| --- | --- |
| since 01/2020 | Research Associate at the Institute of Production Science (wbk) at Karlsruhe Institute of Technology (KIT) |
| 07/2016 – 12/2019 | BSH Hausgeräte GmbH –Department Industrial Engineering of the product division Refrig-erationHausgeräte GmbH –Abteilung Industrial Engineering des Produktbereichs Kühlgeräte |
| 10/2009 – 11/2015 | Study of Industrial Engineering at Karlsruhe Institute of Technology (KIT) |
Publications
[ 1 ]
Mark, P.; Lanza, G.; Lordick, D.; Albers, A.; König, M.; Borrmann, R.; Stempniewski, L.; Forman, P.; Frey, A. M. & Renz, R. (2021), "Vom Handwerk zur individualisierten Serienfertigung: Schwerpunkt adaptive Modulbauweisen mit Fließfertigungsmethoden", Bautechnik, pp. 243-256. 10.1002/bate.202000110


Abstract

Bauen im Regen, eine katastrophale Vorstellung, doch Praxis auf Baustellen. Es bringt Ungenauigkeit, behindert den Einsatz moderner Hochleistungswerkstoffe und kostet Zeit, da Störungen im Bauprozess oft umständliche Rückläufe in den Planungsprozess bedeuten. Dennoch gilt der handwerklich geprägte Bauprozess als unvermeidlich, da jedes Bauwerk individuell und in Handarbeit vor Ort zu erstellen ist. Tatsächlich? Das von der Deutschen Forschungsgemeinschaft eingerichtete Schwerpunktprogramm "Adaptive Modulbauweisen mit Fließfertigungsmethoden" setzt auf einen gänzlich neuen Ansatz. Baustrukturen werden in ähnliche modulare Betonfertigteile zerlegt, in Serienfertigung mit Fließprinzip vorgefertigt, in ihrer Qualität gesichert und auf der Baustelle nur noch zusammengefügt. Die Bauzeiten reduzieren sich auf wenige Tage oder Wochen. Vergleichbar einem Puzzle aus vielen Teilen, bleibt die Einzigartigkeit des Tragwerks erhalten. Es gilt: "Individualität im Großen - Ähnlichkeit im Kleinen". Der Beitrag zeigt Ansätze zur Modularisierung, Produktionskonzepte und verknüpfende digitale Modelle. Durch die ortsfeste Vorfertigung in Serie entstehen hohe Produktionsgeschwindigkeiten und schlanke, ressourceneffiziente Module, die zu Tragwerken mit geringen Maßabweichungen assembliert werden. Eine durchgängige Digitalisierung sichert die Qualität aller Einzelschritte. Sie reicht von der Fertigung über den Zusammenbau bis in die Nutzungszeit des Tragwerks. Es entsteht ein verschwendungsarmer, ressourceneffizienter Gesamtprozess.



[ 2 ]
Frey, A. M.; Stindt, J.; Lanza, G. & Mark, P. (2021), "Geometrische Bewertung und Optimierung der Modulanordnung in Tragwerken - Ein Beitrag zur adaptiven Fertigung im Bauwesen", Bautechnik, pp. 662-670. 10.1002/bate.202100027


Abstract

Die adaptive Fertigung von Fertigbetonbauteilen für modulare Tragwerke birgt das Potenzial, Ausschuss und Nacharbeit zu reduzieren. Bei diesem Ansatz wird der Fertigungsprozess auf Basis der Geometrien bereits gefertigter Module iterativ angepasst, sodass sich Maßabweichungen im Gesamttragwerk bestmöglich kompensieren. Im vorliegenden Aufsatz wird untersucht, wie eine solche Kompensation durch gezielte Anordnung der Module in modularen Tragwerken erfolgen kann. Hierzu wird zunächst ein Maß entwickelt, um modulare Tragwerke unter Berücksichtigung der Kompensation von Maßabweichungen geometrisch zu bewerten. Anschließend wird darauf aufbauend ein Optimierungsmodell vorgestellt, mit dem eine optimale Anordnung von Modulen mit gegebenen Maßabweichungen berechnet werden kann. Hiermit werden optimale Lösungen für ausgewählte Fälle betrachtet, um hieraus einen allgemeingültigen Zusammenhang zwischen den Geometrien der einzelnen Bauteile und der geometrischen Bewertung des resultierenden Tragwerks herzustellen. Diese Erkenntnisse dienen als Grundlage für eine adaptive Fertigung.



[ 3 ]
Frey, A. M. & Lanza, G. (2021), "Adaptive Manufacturing Based on Active Sampling for Multi-component Individual Assembly". Towards Sustainable Customization: Bridging Smart Products and Manufacturing Systems, eds. Andersen, A.; Andersen, R.; Brunoe, T. D.; Larsen, M. S. S.; Nielsen, K.; Napoleone, A. & Kjeldgaard, S., Springer, Cham, pp. 372-380. 10.1007/978-3-030-90700-6


Abstract

The modular design of load-bearing structures out of precast concrete compo-nents offers considerable potential for more efficient and sustainable construction. A new concept of individual assembly can be used by compensating dimensional deviations of the individual modules through selective positioning of the components within the struc-ture. The quality of the resulting structure depends on the combination of all component dimensions. In this paper, an adaptive process control for production is presented which aims at an optimal result over all components of the structure. Such a cross-component process control has not been considered in literature yet, since components of a product are only considered individually so far. The paper furthermore considers that the compo-nent dimensions depend in an unknown and stochastic way on certain setting parameters of the production process. By using active sampling to vary the setting parameters adap-tively during production, knowledge about the transfer function can be gained efficiently. In particular, the heat treatment process for ultra-high performance concrete components is considered as use case. A cross-component process control is presented, which itera-tively approximates the transfer function of the manufacturing process during operation by means of regression. Different strategies for the selection of parameter settings are developed, optimized and compared by simulation. In comparison with a benchmark strategy based on complete information, it can be shown that good results can be achieved by selected strategies depending on the overall number of components considered.