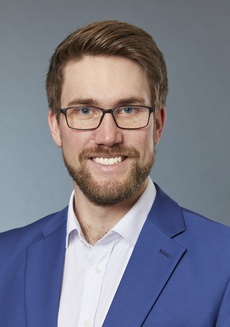 Florian Stamer, M.Sc.
Team leader Quality Management

department:

Production Systems

office hours:

to be agreed

room:

111, Geb. 50.36

phone:

+49 1523 9502618

fax:

+49 721 608-45005

Florian Stamer∂ kit edu
76131 Karlsruhe
Kaiserstraße 12
Florian Stamer, M.Sc.
Area of Research:
Intelligent Quality Control Loops
In-Process Integration of Sensors
Industry 4.0 with Focus on Networking and Data Exchange
General Tasks:
Coordination of Operations Management (KSOP)
Projects:
Test benches:
Curriculum Vitae:
| | |
| --- | --- |
| since 12/2017 | Research Associate at the Institute of Production Science (wbk) at Karlsruhe Institute of Technology (KIT) |
| 2010 - 2017 | Business Engineering student at RWTH Aachen |
| 30/08/1991 | Born in Hamburg |
Publications
[ 6 ]
Lanza, G.; Weinhardt, C.; Silbernagel, R. & Stamer, F. (2022), Erfolgreiche Kollaboration in Produktionsnetzwerken, KIT, Karlsruhe.


Abstract

In der heutigen Zeit stehen produzierende Unternehmen aufgrund der Unsicherheit und Komplexität von Umwelteinflüssen sowie des wachsenden Wettbewerbsdrucks vielen Herausforderungen gegenüber. Die Pandemie hat uns deutlich veranschaulicht, wie volatil und fragil unsere Lieferketten geworden sind. Eine Möglichkeit, diese Herausforderungen gemeinsam zu überwinden, liegt in der Kollaboration mit anderen Unternehmen des Wertschöpfungsnetzwerkes. Kollaborationen, also die erfolgreiche Zusammenarbeit mit strategischen Partnern und Kunden zur Erreichung gemeinsamer Ziele, werden weiter an Bedeutung gewinnen. An-statt einzelner Unternehmen werden zukünftig daher ganze Wertschöpfungsketten und -netzwerke im Wettbewerb zueinanderstehen. Das bedingt einen Wandel hin zu einem schnellen und nahtlosen Datenaustausch zwischen den Akteuren im Wertschöpfungs-netzwerk. Die fortschreitende Digitalisierung und damit eine allgemein immer stärker vernetzte Welt unterstützen derartige Kollaborationen zu-nehmend, da das Teilen und die gemeinschaftliche Nutzung von Daten deutlich vereinfacht werden. Gleichzeitig wird der richtige Umgang mit Daten wettbewerbsentscheidend sein. Die Digitalisierung wird vom Wandlungstreiber zum Wandlungsbefähiger. Durch innovative Geschäftsmodelle und das Aus-schöpfen des in Daten verborgenen Potenzials lässt sich eine verlässliche, flexible und gleichzeitig ressourcenschonende Wert-schöpfung verwirklichen. Der Wirtschafts- und Wissenschaftsstandort Deutschland muss hier eine Führungsrolle einnehmen, um langfristig den heutigen Wohlstand zu erhalten. Die Menge an vorhandenen, cloudbasierten Kollaborationsplattformen wächst dabei stetig. Insbesondere kleine und mittlere Unter-nehmen müssen viele verschiedene Kundenplattformen gleichzeitig bedienen, während sie selbst noch mit internen Digitalisierungs-herausforderungen kämpfen. Standardisierungsinitiativen für sichere Datenräume in der Industrie, wie GAIA-X, bergen deshalb ein großes Potenzial. Zusätzlich zu diesen grundlegenden infra-strukturellen Fragestellungen bestehen weitere Herausforderungen bezüglich Kollaborationsvorhaben. Eine besonders große Bedeutung wird dabei dem souveränen Umgang mit Datenschutz und Datensicherheit zu Teil. Oftmals bestehen Vorbehalte, dass durch die Preisgabe von Daten und Informationen mühsam erarbeitetes Know-how und kontinuierlich aufgebaute Wettbewerbsvorteile verloren gehen. Gleichzeitig können Anwender:innen aus einem ingenieurswissenschaftlichen Umfeld die Risiken digitaler Kollaboration jedoch nur bedingt einschätzen. Um die eigene Wettbewerbsposition nachhaltig zu sichern müssen deshalb digitale Kompetenzen aufgebaut und Kollaborationshemmnisse überwunden werden. Einen wichtigen Impuls zur Umsetzung erfolgreicher Kollaborationsvorhaben können Erfolgsgeschichten und klare Handlungsempfehlungen geben, die aufzeigen, wie Kollaborationen in der Praxis konkret angegangen werden können und welcher Mehrwert aus ihnen erwächst. Deshalb möchten wir mit dem vorliegenden Handlungsleitfaden produzierenden Unternehmen eine solche Orientierungshilfe geben. Die nachfolgend erläuterten Kollaborationsprojekte und abgeleiteten Best Practices sollen helfen eigene Strate-gien auf dem Weg zu mehr Kollaboration zu finden. Wir wünschen Ihnen viel Freude beim Lesen und stehen Ihnen für Fragen und Diskussionen jeder Zeit zur Verfügung.



[ 5 ]
Lanza, G.; Silbernagel, R.; Stamer, F. & Sautter, B. (2022), Successful Collaboration in Global Production Networks, KIT, Karlsruhe.


Abstract

In today's world, manufacturing companies face many challenges due to the uncertainty and complexity of environmental influences as well as increasing competitive pressures. The pandemic has clearly illustrated how volatile and fragile our supply chains have become. One way to overcome these challenges together is to collaborate with other companies in the value network. Collaborations, i.e. successful cooperation with strategic partners and customers to achieve common goals, will continue to gain in importance. Instead of individual companies, entire value chains and networks will therefore compete with each other in the future. This will require a shift toward fast and seamless data exchange between the players in the value network. Advancing digitization and thus a generally increasingly networked world are increasingly supporting such collaborations, as the sharing and collaborative use of data is becoming much simpler. At the same time, the right handling of data will be decisive for competition. Digitization is moving from being a driver of change to an enabler of change. Innovative business models and the exploitation of the potential hidden in data will make it possible to realize reliable, flexible and, at the same time, resource-conserving value creation. The number of existing cloud-based collaboration platforms is growing steadily. Small and medium-sized enterprises in particular have to serve many different customer platforms at the same time, while they them-selves are still struggling with internal digitization challenges. Standardization initiatives for secure data rooms in the industry, such as GAIA-X, therefore hold great potential. In addition to these fundamental infrastructural issues, there are further challenges with regard to collaboration projects. Particular importance is attached to the competent handling of data protection and data security. There are often reservations that the disclosure of data and information will result in the loss of hard-earned expertise and competitive advantages that have been built up over time. At the same time, however, users from an engineering environment are only able to assess the risks of digital collaboration to a limited extent. In order to secure one's own competitive position in the long term, digital competencies must therefore be built up and barriers to collaboration overcome. Success stories and clear recommendations for action can provide an important impetus for the implementation of successful collaboration projects, showing how collaborations can be approached in practice and what added value they generate. That is why we would like to provide manufacturing companies with such guidance in the form of this action guide. The collaboration projects explained below and the best practices derived from them are intended to help companies find their own strategies on the path to more collaboration. We hope you enjoy reading this guide and are always available for questions and discussions



[ 4 ]
Stamer, F.; Steinke, M.; Silbernagel, R.; Häfner, B. & Lanza, G. (2020), "Using Smart Services as a Key Enabler for Collaboration in Global Production Networks". Elsevier, pp. 730-735. 10.1016/j.procir.2020.04.065

[ 3 ]
Stamer, F.; Labbouz, A.; Häfner, B. & Lanza, G. (2019), "Framework für Smart Services als Grundlage für Kollaboration im Kontext aufkommender industrieller Dienstleistungen". Produktion im Grenzbereich - Vorsprung halten, Zukunft sichern!, eds. Wulfsberg, J. P.; Hintze, W. & Behrens, B., pp. 603-612. 10.1007/978-3-662-60417-5_60


Abstract

In the current VUCA-world (Volatility, Uncertainty, Complexity & Ambiguity) collaboration is a potent method to increase the efficiency of slug-gish, historically grown global value added networks and, thus, face the resulting new challenges. Although the different benefits of collaboration, within as well as between different companies, are already well known, the collaboration level is not reaching its potential. At the same time the production principles are dis-rupted by digitalization. The influences of the digital era can be noticed by the increasing servitization of manufacturing. Therefore, the state of the art needs to be updated in order to illustrate the new conditions. Especially services will have a big impact on the way how companies interact with each other. In this article an approach is presented to classify different Smart Services regarding different properties and the resulting requirements for realization. This framework is a premise for the goal to reevaluate collaboration scenarios based on Smart Ser-vices and, therefore, a premise for a higher level of collaboration in global value added networks.



[ 2 ]
Silbernagel, R.; Stamer, F.; Häfner, B.; Linzbach, J. & Lanza, G. (2019), "Kollaboration in globalen Wertschöpfungsnetzwerken", ZWF Zeitschrift für wirtschaftlichen Fabrikbetrieb, no. 5, pp. 314-317. 10.3139/104.112085


Abstract

In der heutigen Welt, geprägt von Wettbewerb zwischen globalen Wertschöpfungsnetzwerken, führen Silodenken und Protektionismus langfristig zu strategischen Wettbewerbsnachteilen. Dieser Beitrag stellt einen Ansatz vor, wie durch datenbasierte Kollaboration aller Partner eines Wertschöpfungsnetzwerkes umfassend die Potenziale der Industrie 4.0 genutzt werden können. Die Aufgabenstellung wird im Rahmen des BMBF Verbundprojekts ReKoNeT bearbeitet.



[ 1 ]
Friedli, T.; Schuh, G.; Lanza, G.; Remling, D.; Gützlaff, A. & Stamer, F. (2019), "Next Level Production Networks", ZWF, vol. 114, no. 3, pp. 101-104. 10.3139/104.112057


Abstract

Die Technologien von Industrie 4.0 bieten global produzierenden Unternehmen die Chance, Entscheidungen zur Netzwerkgestaltung zu verbessern und die Steuerung der Produktion weltweit zu synchronisieren. Dadurch werden eine nachhaltige Steigerung des Wertschöpfungsgrads in der Produktion und die Nutzung von Kostenvorteilen ermöglicht. In der Praxis zeigt sich jedoch, dass die Umsetzung ein langer Weg ist. Durch die Unterteilung der Vision eines transparenten und agilen Netzwerks in gestaffelte und parallelisierte Teilprojekte lässt sich jedoch auf allen Arbeitsebenen direkter Mehrwert für Mitarbeiter und Unternehmen erzielen, der gleichzeitig zur Gesamtentwicklung beiträgt. Der vorliegende Beitrag zeigt hierzu konkrete Schritte aus den Bereichen Strategie, Gestaltung und Management von Produktionsnetzwerken auf.